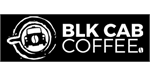 BLK Cab Coffee - Speciality Café Franchise
Run your own unique and exciting speciality café franchise in the GCC with BLK Cab Coffee.
Finance requirements

Total Investment:

from £70,000

Areas Available

GCC
Profile
BLK Cab Coffee franchises available now in the GCC
BLK Cab Coffee franchises are now available in the GCC. Find out everything you need to know, including the cost to start this franchise in minutes here!
ABOUT THE COMPANY
BLK Cab Coffee is a speciality café concept in the UAE. It doesn't just offer a great, unique and exciting opportunity for a franchisee to run their own café, it offers its customers a lifestyle choice.
Inspired by London and their iconic black cabs, BLK Cab Coffee uses imagery from one of the world's most famous capitals. It gives it a black and white twist to create an instantly memorable and attractive vibe that will bring your customers a distinctive and welcoming experience.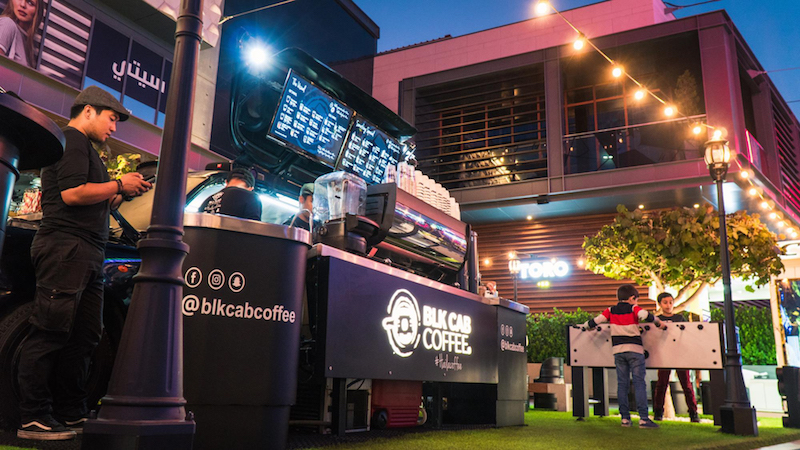 WHY CHOOSE BLK CAB COFFEE?
Our philosophy is simple: BLK Cab Coffee aims to create a space that's fun, inviting and enjoyable. It's a place where people don't just go there for a coffee – though that is part of it, of course! – but somewhere that becomes a recognisable 'hot spot'. A place that people will eventually use as a reference point in their everyday lives.
BLK Cab Coffee offers its franchisees the opportunity to set up their own business but with all the support, experience, marketing and brand recognition that comes from being part of a franchise.
Our current franchisees have found that a ready market exists for BLK Cab Coffee assisted by our strong social media presence. This has led to growing success, demonstrated by daily consumer engagement and, above all, returning customers coming back again and again for our signature coffees and black ice-cream, adding to the atmosphere of our venues.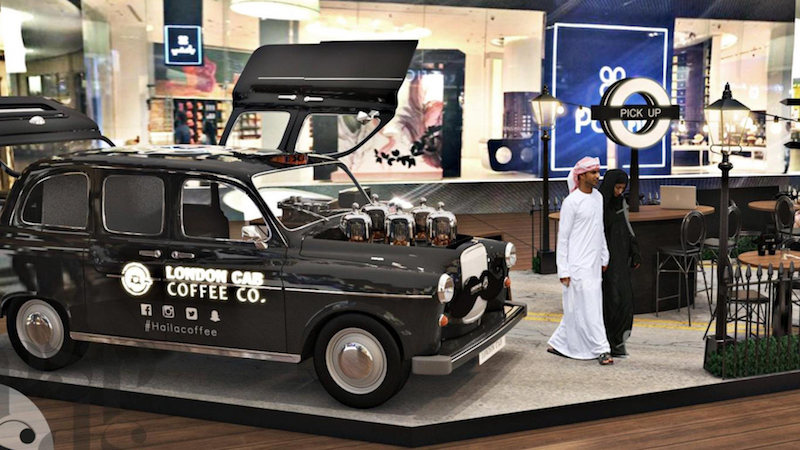 WHAT DOES BLK CAB COFFEE DO?
BLK Cab Coffee offers a relaxed, stylish space where customers can come and be served from a classic London black cab. Our venues serve a wide range of coffees – lattes, espressos, Americanos, cappuccinos, etc. and chilled drinks, as well as beverages offering something a little different, such as matchchinos, Oreo fraps and BLK's own flat whites.
We also serve crepes, bubble waffles and softies (ice-creams).
Our brand is all about complementing the surroundings, and we can adapt to the location and theme to fit what we have into what you have.
Our aim is to bring the outdoors indoors with our layout options offering you the chance to set up a café based around the streets of London. You serve from a black cab and the rest of the set-up is made to look like the beautiful streets and green spaces of Britain's capital, all with a classy black and white colour scheme.
Most importantly, the layout is flexible, so you can set it out to suit your location and needs.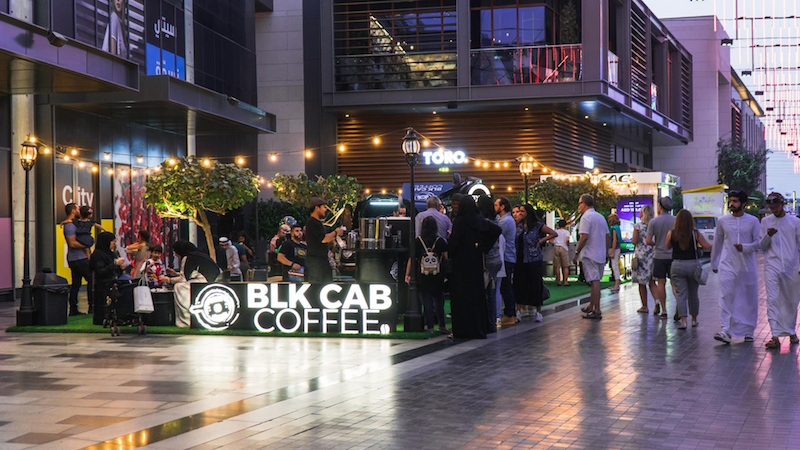 FINANCIAL INFORMATION
Total Investment From: £70,000
It is expected that a franchise will break even in the first 12 months.